Just found out that for a mere additional $1800, Kiddo's driver's ed class will do what we actually needed it to do. Cannot emphasize enough that I do not have a car and therefore do not have insurance to put her on and therefore cannot clock 60 hours of practice driving, hence the entire purpose of sending her to the class. But no! That $350 only covers 30 hours of watching scare videos from the Eighties1, and it'll be an additional $30 an hour for the driving instruction, which was indicated nowhere in the signup paperwork. So we're right back to "this is an impossible situation," except now I'm $350 poorer and my kid is distraught.
I should have known it was a scam when the "(Regional) Human Resource Agency" was charging $350 rather than, you know, helping people, but desperation always begs for optimism.
---
I needed a family name for a spot of irrelevant worldbuilding.2 In a typical display of my naming acumen, I was dropping gems like Gargamel and Bechamel.3 Before I pulled out all my hair, it occurred to me IRRELEVANT worldbuilding can probably safely be binned. We're spending zero time with that family or even in their sphere of influence in this book (and possibly never). The Gargamel Bechamel Caramel Camel dynasty might warrant a historical note in the series bible, but they're not needed here. Another problem solved by Control+X!
Did another chop because part of a conversation got moved to a much earlier scene and nothing anchored the remaining portion to its original location. Dissection revealed it was mostly expository with relevance only to characterization of a future MC who has a one-scene cameo in this book and doesn't need so much attention in someone else's story. If I need it later, it's preserved in the safe draft, but high confidence level I'll never miss it.
I made life easier for myself by entering every scene with clear physical business to attend to. The smaller things (e.g., build a fire) are less than riveting, but they're just as useful for breaking up dialogue and identifying speakers without exclusively using speech tags.4 Sometimes a small physical task can't reasonably be stretched to fit the length of the scene. ADHD brain is adept at breaking down the steps of any given activity5, but no matter how many steps I identify, I can't reasonably make something that takes 5 minutes to do last as long as a conversation that's obviously 20 minutes long.
Which is to say, I ran up against the time limit of a physical activity in one of these scenes. There was no smooth transition to a subsequent physical activity, leaving a long stretch of talking heads. None of the solutions were good, so I went full chaos goblin and dropped in a scene break. A small, unspecified skip in time to when the next physical action would reasonably arise seems to have solved that problem despite my brain having a tantrum about violating the sanctity of my carefully constructed scene.
And then I had a small, undramatic, probably overdue breakthrough. A scene, like a theme, is a tool for the writer. Readers don't have to identify its beginning and ending on a test. As long as I've written a segment of text that performs the functions of a scene, I can stick a break in it to manipulate pace and flow. The scene's function is still there. The only thing that changes is the addition of a bit of decorative punctuation somewhere in the middle. Doesn't mean I no longer hold my deeply held beliefs about what a scene does, just that I'm a little more flexible about what a scene looks like. Might a scene have an intermission? Might a scene overlap with another scene? Okay, I'm not that flexible at this moment in time, but if I encounter a problem that can be resolved in such a way, it's at least on the table.6
Aw, damn. In my cuts, I lost the context to use "flagellate" here. I hate it when that happens.
Next round, I'll have to make myself a monitor note for each scene to keep the conditions front and center: lighting, weather, temperature, terrain, etc. You can put ambiance to work (how light/shadow alters appearance and hides or reveals, how footing helps/hinders progress, etc.), and I have all this information now, but integrating it during this draft is overwhelming me. The load should be lighter next time, so I'll shift this burden there.
When a leafy brew is made from something other than Camellia sinensis, I corrected "tea" to "tisane." In a contemporary, I'd tell the pedants to bite me, but on Fantasy Continent with limited subtropical/tropical real estate, genuine tea would be a special thing, not abundantly available to everyone at every time, and they wouldn't take it for granted by calling potpourri doused with hot water "tea."7
There was a briar patch of negated verbs in here. I AM NOT ADVOCATING FOR ELIMINATION OF ALL NEGATED VERBS, FFS. If you're skydiving and the parachute doesn't deploy when you pull the ripcord, the absence of the occurrence is the point of the sentence, so by all means emphasize it did NOT happen. Often, however, "something didn't happen" is a flimsy stand-in for what did happen. People will understand "she didn't sleep," but might it be more significant or memorable if she did something instead? Tossed and turned until the sheets were as tangled as her thoughts. Sat at the window and let the gentle breeze caress her cheek like her lost lover. Sharpened her sword until the edge murdered a hair dropped on it. Is what was done more interesting than what was not done? If so, ditch the negative in favor of the affirmative.8 9 10 11
Got hung up on a minor thing for three days and had to give myself a mental slap. The job right now is "better, not perfect." Never in my life have I been satisfied after two revisions, so it's absurd to get maudlin about this second revision not being the last. Add something. Chop something. Put a note that some unidentified trash is stinking up the place in this general vicinity. Make it Future Me's problem and MOVE ON.
Haha. Just got the email from Redbubble about instituting a new fee. Per their own math, $300 of merchandise pays $75 to the artist. That's Redbubble already claiming 75% of the sale price. (And I think they're assuming the artist jacked the price above the standard recommendation because I'm pretty sure the default artist cut is more like 20%, but we're going to use the numbers they provided.) They're now going to grab an additional $27 from that $75, so instead of $75, the artist gets paid $48. THEY ARE GRABBING AN ADDITIONAL 36% OF THE ARTIST'S ALREADY PATHETIC MARGIN. The IRS doesn't even take that high of a percentage with the self-employment tax on top of the income tax! But hey, after taxes are paid, that leaves… $34 in the artist's pocket from $300 of merchandise.12 WHAT A WINDFALL! And—AND!!!—a $20 minimum payment threshold that will take twice as long to reach while they're skimming money out of the pot. Yeah, nuked that account with no hesitation and no regret. I have to deal with enough cartoonishly evil shit in publishing. I have no tolerance left for a mustache-twirling sticker printer.13
Yeah, it's been a fun week. Super excited to find out what fresh hell awaits in the next one. OPTIMISM! 😃👍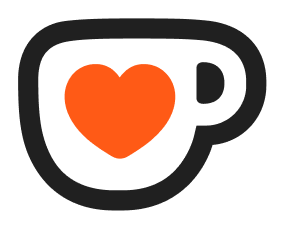 Fuel an author!
Notes